8 tags
4 Things I Learned from Living and Studying Abroad
And, finally, to round things off are the things that I learned while I was studying abroad. These are less relating to Japan specifically and more to do with the experience as a whole, but I'm sure anyone who has studied or will study abroad might be interested to read them! 4. You can't live in an international dorm without differences of opinion. If you're like I was and live in...
9 tags
4 Things I Miss About Japan
Fear not, friends! Not everything about living in Japan was all doom and gloom; quite the contrary. It's an amazing, really unique country filled with wonderful people and places and things, and in spite of the things that annoyed me during my stay, my heart is still full of wonderful memories that I'll carry forever. So, here are four things that I miss about Japan. 4. Love of practicality...
8 tags
4 Things I Don't Miss About Japan
Living in Japan was a great experience, but as people who have followed me since I left to live there will know, I do not like everything about it. That doesn't mean that I don't still love Japan and that I didn't enjoy my time there, just that there were certain things that annoyed the crap out of me, or problems that I personally couldn't make myself ignore. It should go without saying, but...
3 tags
Hisashiburi!
It's been quite a while now since I arrived home from Japan - about five months in fact, yikes - and I've neglected to post due to a variety of reasons (personal, short attention span, being busy to name a few). In the spirit of rounding off my experiences properly, I'm finally going to post what I mentioned ages back: posts about my most and least missed things about Japan,...
1 tag
残響 ~Reverberations~: The Darker Side of Japan →
Ending the 'comfort women' euphemism What are the right words to describe Asian women who were forced into sex slavery for Japanese troops during World War II? Should they be called former "comfort women" as they have been so far, or be referred to as just "sex slaves?" The terminology has…
4 tags
5 tags
5 tags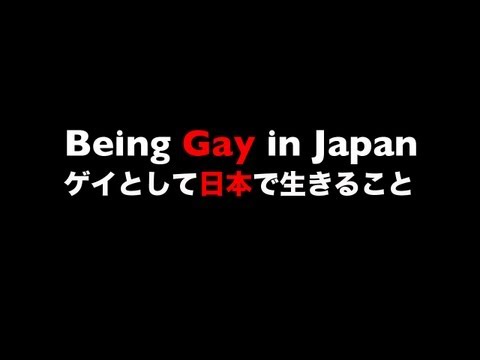 5 tags
yusiamthequene asked: Hi! :D I've been following your blog for a while so I was thinking you could help me... I'm 21 and I'm going to apply for a scholarship to study in Nagoya University, so I've been reading some articles about life in Japan, which have made me realize studying abroad is not as easy and pretty as I though it was. So please, based on your experiences, how difficult do you think...
7 tags
6 tags
9 tags
RE: Yes, I can use chopsticks: the everyday... →
darkhriss: I've lived in Japan for many months and I have to say that this is true, and yes, it affects me very much sometimes. I've just returned from a hellish day at school where I've been treated like a little monkey by a bunch of third graders, their teacher and my OWN teacher, which didn't meant any harm, but managed to make  us feel like some inferior species. But what can I do, other than...
6 tags
Yes, I can use chopsticks: the everyday... →
Have you ever noticed how many interpersonal interactions in Japan are like "speed dates" of set questions? For example, the taxi drivers who have the odd fascination about where you're from, whether you're married, how much you like Japan, and how hard you think the Japanese language is? The barkeeps and clientele who try to slot you into their hackneyed preconceptions...
6 tags
Is it true that it's more difficult for foreign...
Asked by tyrionisbadass. This isn't a question that I'm entirely equipped to answer since I've only experienced being a woman in Japan from an international university student's perspective, but I can offer my own opinions, fact-based assumptions etc.. Personally, the short answer would simply be yes. Japan is a sexist country and is many years behind other similar countries when it comes to...
3 tags
4 tags
start of the GW
kumako365jp: If you could have guessed GW stands for "Golden Week", and know what "Golden Week" in Japan means, you are a super expert about Japanese culture:) So, it's the beginning of GW tomorrow, which is almost a week holiday with four national holidays and regular weekend holidays. It depends on the calendar every year, but usually it makes 7-10day holidays in a row, which is considered...
With less than 90 days left until I go home, does...
I've already starting to think about more thorough closing posts that you can expect closer to my leaving date in July, and have begun working on: Things I have learned from living in Japan Things I won't miss about Japan Things I will miss about Japan If anyone has any other suggestions for while I'm still here, please feel free! If I don't answer them right away,...
Anonymous asked: oops I didn't even think that I might not be able to buy a bra, I'm a 32G, any idea if they would sell that kind of size out there? disregarding whether it's cutesy or frilly or w/e.
1 tag
evashandor asked: To the girl looking for clothes: Uniqlo will be your friend. I'd get bra fittings and fill up on undies just because that might be an awkward thing to look for in terms of language. But I was a 14-16 when I was in Japan, and managed to get jeans - though I confess to buying mens jeans from Uniqlo.
Anonymous asked: How easy is it to get clothes that fit girls who are slightly more larger than your average Japanese girl. I'm doing a year abroad in Japan starting September and I'm a UK 12 or so (and also 5ft8), bit worried..
9 tags
9 tags
7 tags
9 tags
9 tags
9 tags
9 tags
neonraine asked: With regards to the anon who asked about dating: I, oddly enough, get asked out by more Korean guys than Japanese but the guys I live with are definitely more open minded when it comes to dating the foreign girls at the dorm. I can only speculate about the possible reasons but I think if the guy/girl is more interested in travel or working abroad the more likely they would be interested in dating...
evashandor asked: RE: Dating in Japan I'm not sure if this helps, but I remember this coming up in one of my classes that in terms of international marriage, there are more Japanese men married to non-Japanese women than the other way around. But I did know more Ryuugakusei boys who dated Japanese girls. I'd suggest that in these circumstances, it can be erasing to use the term 'gaijin', just...
Anonymous asked: How much do you know about dating in Japan?
4 tags
Placement test: success!
I'm not as totally rubbish as I thought I was and I've now moved from C2 up to group B2 (two levels, apparently, rather than just the one). Seeing as they are some of the same people in my class as last semester who I know are miles better at Japanese than I am, I'll call this a victory. I just have to not do terribly enough at the short test tomorrow to warrant being moved...
4 tags
RE: Learning Resources
Hi I read your learning resources post and I thought I would add a few :) This is a really good dictionary site for J-E E-J. I recommend it for next year for all the complicated words that aren't in jisho.org. Also have you heard of memrise? Is a word learning memory site a bit like smart.fm and anki. It's really good. I made my own word lists for our vocab classes this year.  Also...
aikamo asked: I stumbled on your blog & I'd just like to say that you CAN go clothes shopping for decent prices! (Kitaoji/Shijo area in Kyoto--where I was!) I shopped mostly in the local mall & every weekend they would have the stores set up a sale in the middle! Used clothing stores(ABC Mart) & are great because Japanese people take really good care of their clothes. If you shop in higher end...
7 tags
Favourite Learning Materials
I've been asked a few times which textbooks I've used while learning Japanese and given those answers, but there tends to be a lot of disagreement over what makes a 'good' textbook. Some of my favourites, my friends have hated, and some of the ones recommended to us here I found borderline useless. So instead, I thought I'd make a short list of my favourite extra...
2 tags
Orientation begins again.
I had my placement test for this semester, finally, and it didn't going too badly. Continuing students only had to sit the listening and written exams, thank goodness. The written test gradually gets harder and harder, to the point where the end questions are supposedly very difficult, but unlike last semester, I actually understood what the text in the last question was talking about! ...
8 tags
11 tags
7 tags
6 tags
8 tags
8 tags
8 tags
8 tags
8 tags
10 tags
3 tags
Spring is in the air
It's slowly starting to warm up and feel like spring here in Kyoto, and although the cherry blossom trees aren't quite in bloom yet, plum blossoms come into season that little bit earlier. I'm going to see some at a shrine with a friend from home tomorrow and plan on taking many photos, plus some time in the next few weeks the university buddies have a cherry blossom picnic...
6 tags
"Does studying Japanese pay well?"
I seem to get asked this question or its many variants a lot, so I thought I'd actually devote a little time to writing something about it that I can stick in my FAQ to save my fingers some extra typing in the future. Honestly? There is no definite answer to this. Languages are not tickets to a high or low pay cheque in themselves; it depends on what you do with them. Many fellow...
Anonymous asked: How often do you see other races? And what about asians that you can tell aren't japanese?